visitors


WANTED!
THE MURDERER(S) OF

Rick Dale Brodbeck
Albuquerque, NM
Case# 96-80120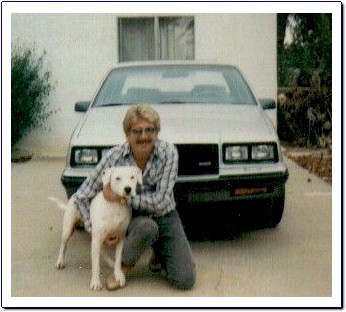 On May 23, 1996, 44 year old Rick Brodbeck was found dead in his home at 613 Madison Street SE in Albuquerque, NM.

Rick was last seen at work on May 17, 1996. Rick had scheduled to take off of work for the week of his birthday. Police believe that he had been dead for a few days when two friends discovered his body on Thursday night, May 23, 1996. Whoever murdered Rick left signs of a bloody struggle, a home in disarray and stole his vehicle as well as several other items from his home. The missing vehicle described as a 1986, silver, Buick Sommerset Coupe, model SMT with a sunroof was later recovered. It was found on June 18, 1996 in the parking lot of the Pueblo Villas apartment complex located at 6401 Academy NE, in Albuquerque.

If you or anyone you know has information about this murder we urge you to help. You may email Detective R. Lewis, call Crimestoppers at 505-843-7867 or email us. Any information about this murder, no matter how insignificant it seems, may be important!