WANTED!
THE MURDERER(S) OF

Shawn Allen Tise
Found January 21, 1995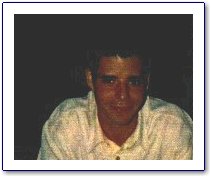 Please note that the phone number of the State Police has changed since this article was written. It is now 575-524-6111.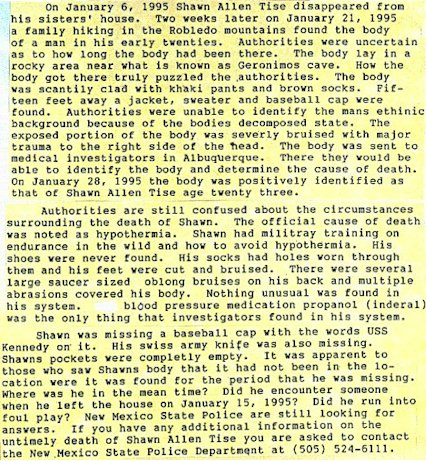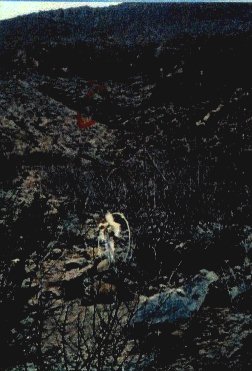 Las Cruces Sun
January 26, 1995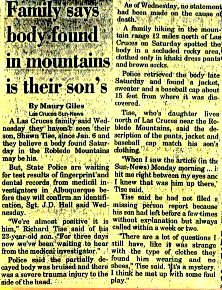 ---
If you or anyone you know has information about the disappearance and death of Shawn Allen Tise please contact the New Mexico State Police Department at 575-524-6111, call Crimestoppers or you may email us. Any information you have no matter how insignificant may be important!
---