visitors


WANTED!
THE MURDERER(S) OF

Danny E. Chavez
Chimayo, NM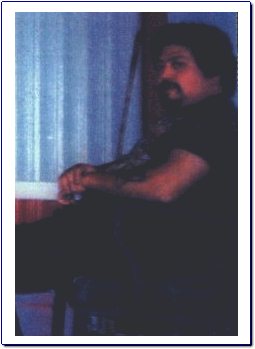 On September 1, 1998, in Chimayo, NM the body of 31 year old Danny Chavez was found a short distance from his home. He was shot once and his killers have not been charged.

If you or anyone you know has information about this young man's murder we urge you to help. Please contact the police if you have any information concerning this crime. You may also call Crimestoppers at 505-843-7867, or email us.

Any information about this murder, as insignificant as it seems, may be important!

Please Click Here to visit a memorial page for Danny.