Stephane Murphey

Sept 1, 1961 - April 15, 1999
Daughter of Robert and Carol Murphey
Sister of Arry Murphey Frank
Niece of Kathleen Manygoats
Favorite Aunt of Alex Murphey-Frank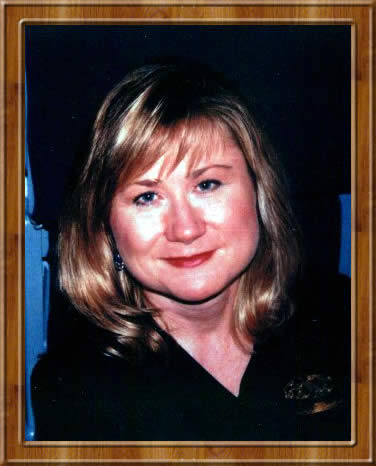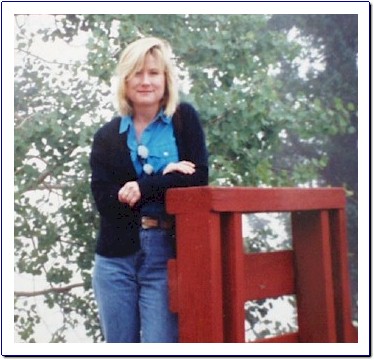 Stephane was a kind, gentle and loving person. She was dedicated to her family, her home, her career and her two cats. We miss her dearly. Stephane was born on Sept. 1st, 1961 in Albuquerque. (It was Labor Day and our Mom always failed to see the humor in that.) As a little girl Stephane was like a sprite, she was very petite, high spirited and impish but at the same time she was very shy and elusive. We called her Snefity Margaret (Snefity from my inability to pronounce her name). She always dreamed of being an astronaut when she grew up and her compromise was that she became a flight attendant for Continental Airlines. Stephane grew up to be a bright, funny and confident adult with many interests who loved life and adventure.
Stephane was an avid gardener, gourmet cook and baker. She made the most delicious pies. We all miss her cooking on Thanksgiving and Christmas because we would always put her in charge of desserts and the turkey. Stephane also loved to travel. Her job as an international flight attendant allowed her to go to the far corners of the world and explore different cultures and the back roads of other continents. Stephane was just as comfortable riding on a camel in China as she was playing with her 2 cats Penelope and Pierre in her home. She had a great sense of humor too. Pierre was so named because he had markings that looked like a beret cocked to one side of his head, she said that he looked like a French waiter. Both of her cats have found homes with friends and are being well taken care of and I am sure that they miss her as much as we do. Stephane was equally devoted to her nephew and doted on him all of the time. They would watch Star Wars together over and over. Alex never knew that Aunt Stephane would watch them with him because she thought that Han Solo was really cute. Stephane's murder has irrevocably changed the lives of so many people and touched so many hearts. There were memorials made to her in at least 8 countries and many states and in many different religions from Quaker to Catholic. She was loved by so many people, it is really hard to understand how someone could take her life in this way.

Stephane we all love you and miss you very much. There isn't a day that goes by that we don't think about you or talk about you or wonder why this happened to you. All we can do is try to find out who did this to you so that we can at least attempt to get some justice for you.

Arry Murphey-Frank
---
The murder of Stephane Murphey has been solved!


---