visitors


WANTED!
THE MURDERER(S) OF

Martin F. Ortega
Albuquerque, NM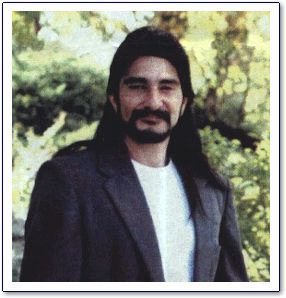 On December 04, 1999, Mr. Ortega was severely beaten with blunt objects on Viola Rd. SW, following an altercation in the roadway. Mr. Ortega's truck was stolen by the assailants during this incident and subsequently recovered near the intersection of Viola Rd SW and Barcelona Rd SW. On December 23, 1999, Mr. Ortega subsequently died as the result of complications associated with the injuries he sustained in the December 04, 1999 beating.

The Ortega family has previously endured the homicidal death of his older brother 17 years ago in an unassociated event and is currently devastated with the recent loss of their son and brother.

Detectives are currently pursuing leads and suspects in this case but could use your assistance and support of the Ortega family.

If you have any information relating to the circumstances or assailants in the December 04, 1999 beating of Mr. Ortega on Viola Rd. SW, Please contact Crimestoppers at 505-843-STOP, or email us. You may remain completely anonymous and receive a reward for your assistance.

Detective Gregg Marcantel of the Bernalillo County Sheriff's Homicide Unit is the lead investigator in this case and may also be contacted at 505-768-4276.

Any information about this murder, as insignificant as it seems, may be important!

Please click here to view a memorial page for Martin Ortega.