MISSING
Travis John Killen
Last Seen November 23, 1997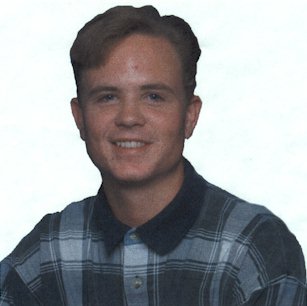 Travis John Killen, age 22, was last seen November 23, 1997 and is a suspected homicide. His car a 1983 grey Ford Escort was found Nov. 24, 1997 on Navajo 36, near Chaco River.
Travis, 18 years old at the time of his disappearance, is a white male, 5' 10" tall, weighing 148 lbs. He has brown hair and hazel eyes. He has a scar on his right index finger. He has tattoos on his left shoulder and right hand.
If you or anyone you know has information about the disappearance of Travis Killen we urge you to help. You may contact the San Juan County Sheriff's Department in Aztec NM at 505-334-6622 (24 hrs). You may also call Child Quest International toll free at 1-888-818-HOPE or call us - 505-232-4099 or email us.

Any information you have, as insignificant as it seems, may be important!
Please click here to view a memorial page for Travis.