visitors


SOLVED!

Stephane Murphey
Rio Rancho, NM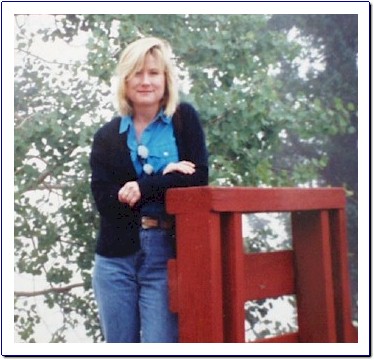 On the afternoon of April 15th, 1999, 37 year old Stephane Murphey went to Gold's Gym, then to Blockbuster Video and to Lucky's Supermarket in Rio Rancho. Sometime around dusk on that same night, a neighbor saw her pull in to her driveway at 1140 Mara Way in Rio Rancho. It was the last time she was seen alive.

On April 18, 1999 Ms. Murphey was reported missing by friends. RRDPS entered her home to do a welfare check on Ms. Murphey and found that the home appeared to have been broken in to, burglarized and her vehicle was also missing.

On the evening of April 19, 1999 around 9:00 PM Ms. Murphey's vehicle was found parked behind building C at the Warren Coronado Apartments on I-40 and Indian Hill Road in Albuquerque. Ms. Murphey's badly decomposed body was also found in her vehicle, she had been strangled. It is unknown why her vehicle (a blue 1988 Chevy Sprint, license plate of MIRCLME) was at the apartment complex.

The police now think that the apparent burglary was an attempt to cover up the real crime of homicide. Autopsy results also showed a good probability that Ms. Murphey had been sexually assaulted. The Police and the family need your help in solving this crime.

If you or anyone you know has information about this young woman's murder we urge you to help. Please contact Rio Rancho DPS, Detective Gale Johnson at (505) 891-5934 or Private Investigator Tanya Hicks at (505) 281-2855 if you have any information concerning this crime. You may also call Crimestoppers at (505) 843-7867 or email us. A reward of $25,000.00 is being offered for information leading to the arrest and conviction of the person(s) responsible for this murder.

Any information about this murder, as insignificant as it seems, may be important!

---
Please click here to visit a memorial page for Stephane.


---